11 tags
4 tags
2 tags
2 tags
KPop Secrets!: OMG ELF are so stupid. →
kpopsecrets: Do you remember when Sungmin still had twitter? He once retweeted a tweet saying "Super Junior is worlds number 1", but in less than 1 minute he deleted the retweet. The whole reason is I was the one tweeted that, and I suddenly got a massive increase in followers demanding how I know Sungmin…
5 tags
KPop Secrets!: This has been on replay for 2 hours... →
kpopsecrets: This has been on replay for 2 hours on my computer. I am not a Primadonna, and I've never noticed FT Island as a group. Hong Ki was nobody to me, until I watched the drama 'You're Beautiful'. I fell in love with his blonde head the moment he popped up on screen. Jeremy is only a character, but…
2 tags
2 tags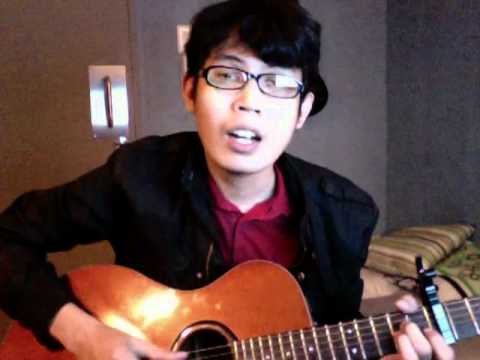 4 tags
Tiffany must be out of her mind.
beautifulsynthetic: well, i have no problem with Tiffany agreeing to that. *run*
nickastig: Donna Lewis - I Could Be The One I...
nickastig: M2M - Don't Say You Love Me Got...
Ingatan ang ballpen
nickastig: Pag walang ballpen, walang notes. Pag walang notes, walang pag-aaralan. Pag walang pagaaralan, walang diploma. Pag walang diploma, walang trabaho. Pag walang trabaho, walang pera. Pag walang pera, walang pagkain. Pag walang pagkain, magugutom. Pag nagutom, papayat. Pag pumayat, papanget. Pag pumanget, walang syota. Pag walang syota, walang asawa. Pag walang...
I hit my dougie & all the bitches love me.
waaakel: buzzflyyear: Then i leave on some gangsta shit. all the bitches love me you aint fuckin' with my dougie
Happy new year :3
Gusto ko ngayong kumanta sa ulan kasama ka.
jamzappa: kaso wala namang ulan, di ren ako marunong kumanta at higit sa lahat wala pa si 'ka' para makasama ni 'ko'. sa amin umuulan hehe
Can you keep a secret?
jamzappa: Curtains fall on February 9, 2011
1 tag
Ligaw Tingin.
jamzappa: Sa dami ng iyong tagahanga, ang magagawa ko nalang ay tumunganga. Hindi naman ako makadiskarte, pag nakakausap ka ay parang nakukuryente. Pesteng katorpehan to, lagi nalang pinalalambot ang aking buto. Kaya heto ako ngayon di alam ang gagawin, lagi nalang ligaw tingin. lapitan mo na sha kashe :)
Songs from the Super Bowl episode (not confirmed) →
"Thriller/Heads Will Roll" Original: Michael Jackson/Yeah Yeah Yeahs Performed by: New Directions "Need You Now" Original: Lady Antebellum Performed by: Rachel (Lea Michele)& Noah Puckerman (Mark Salling) "Meet Me Halfway" Original:Black Eyed Peas Performed by:New Directions "California Gurls" Original: Katy Perry Performed by: Brittany (Heather Morris), Quinn (Dianna Agron), Santana (Naya...